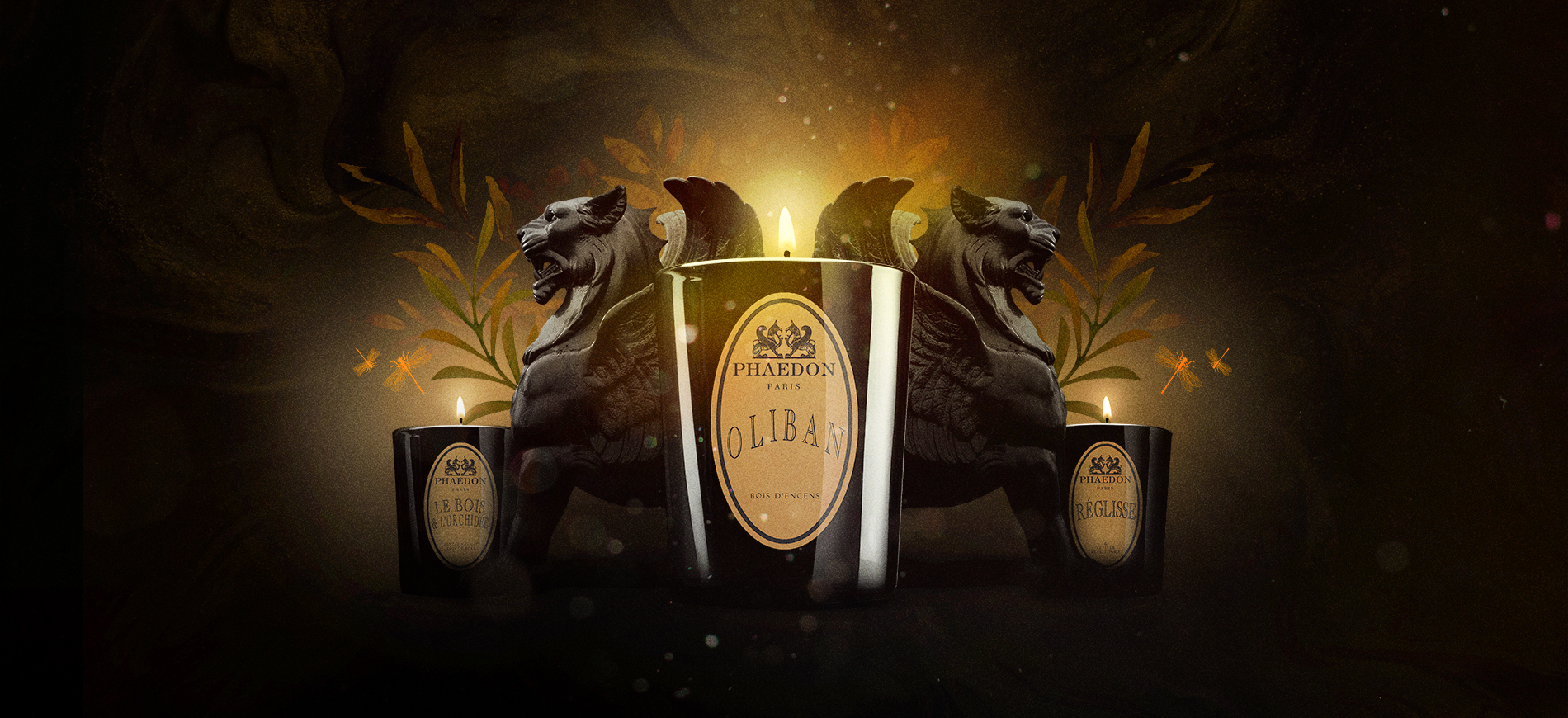 Phaedon Paris
It's autumn! Here is our selection of comforting scented candles!
"
Un peu d'encens brûlé rajuste bien des choses.
Savinien de Cyrano de Bergerac

Oliban, an "incense wood"...
"Parisienne" Candle 190 g
An "incense wood" born from the encounter between the mystical aromas of Ethiopian Oliban resin and the woody force of the essence of Virginia Cedar. A warm fragrance, both resinous and mineral, an invitation to meditation.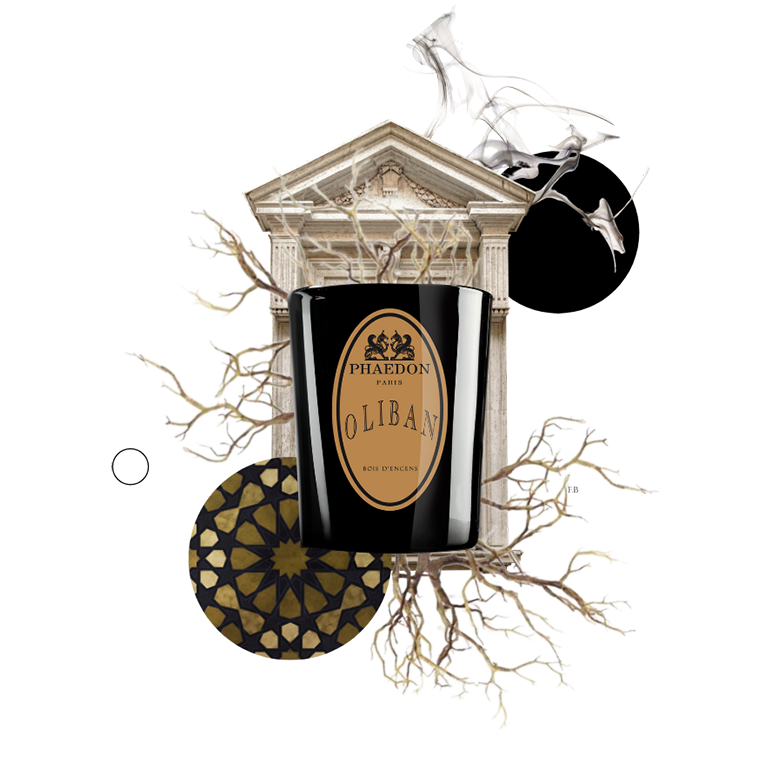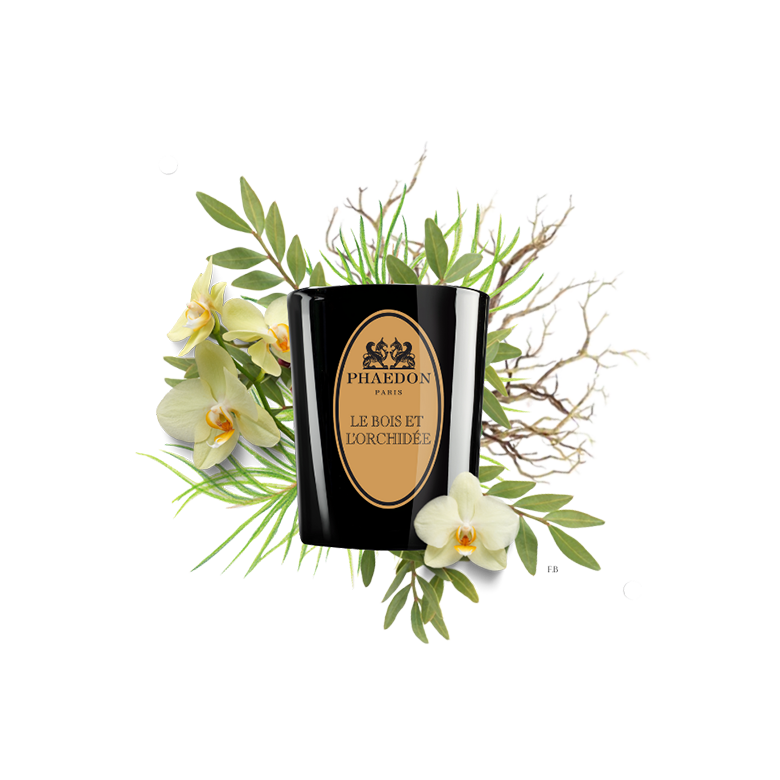 Le Bois & l'Orchidée, an elegant perfumed cocoon...
"Parisienne" Candle 190 g
Vanilla pods, freshly cut sandalwood shavings, a zest of red mandarin and voluptuous musks compose an elegant amber cocoon, perfect for a scented gift.
Réglisse, a childhood souvenir...
"Parisienne" Candle 190 g
A "licorice wood" where the roots of vetiver are adorned with a feminine je-ne-sais-quoi. A no-sugar greedy scent that is both refreshing and warm. A balancing act chord giving a touch of fantasy in sophisticated interiors and some memories of childhood.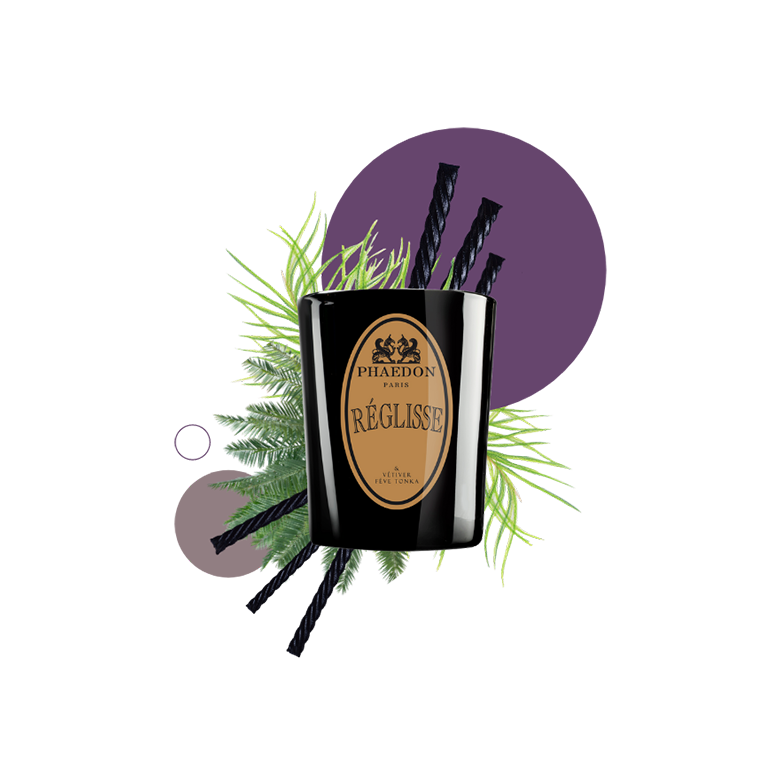 Are you hesitating? Treat yourself!