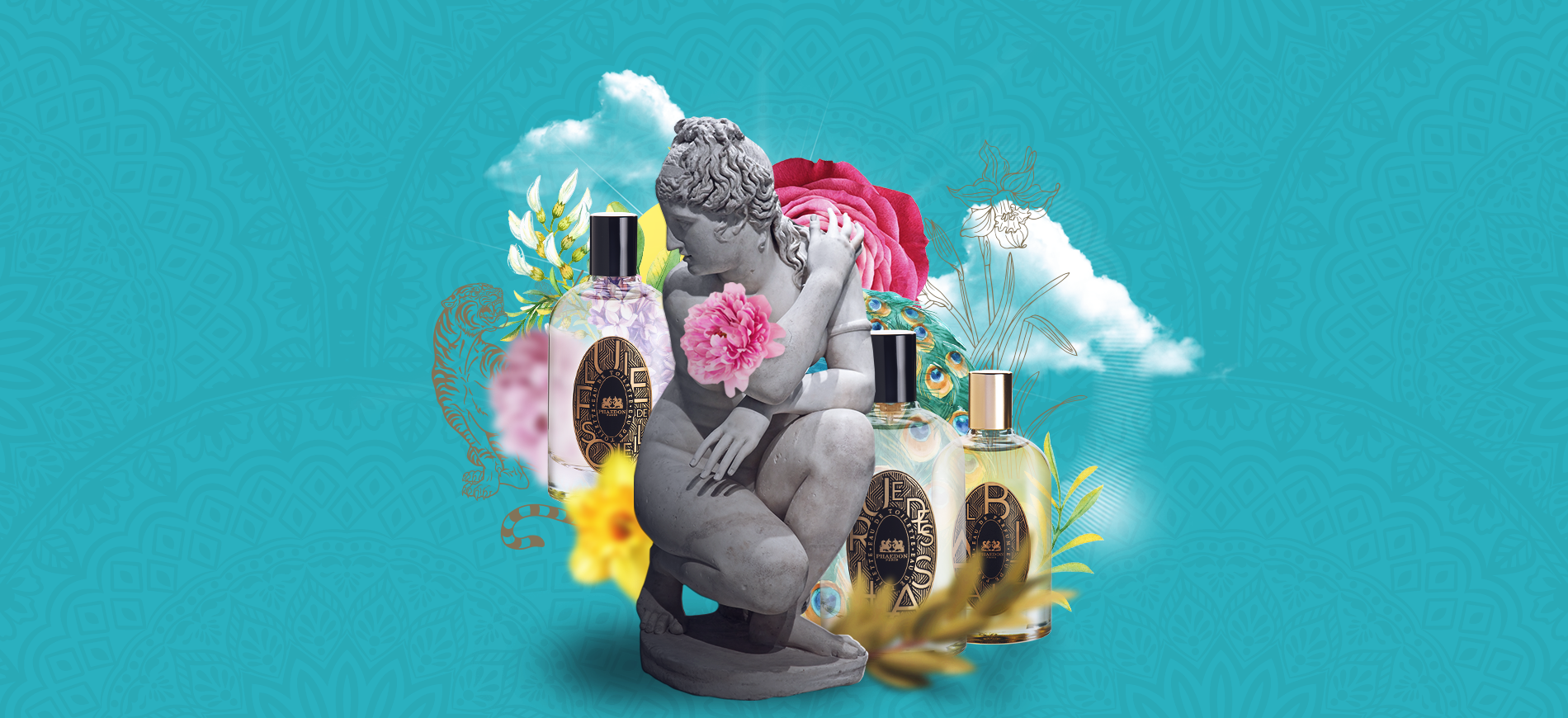 Phaedon Paris
Want to celebrate spring with us? Make your selection!
"
On n'empêche pas la venue du printemps.
De An Min Yong

Rue des lilas,
a plant poem
Lilac in the wind… Combining the discreet almond-shaped facets of white lilac with the greenness of purple lilac after a downpour, "Rue des Lilas" is a sophisticated soliflore. It captures the scent of clusters of lilacs protruding from a garden, captures in the spring wind… An infusion of opopanax and silky musk connects this impressionist green poem to the skin.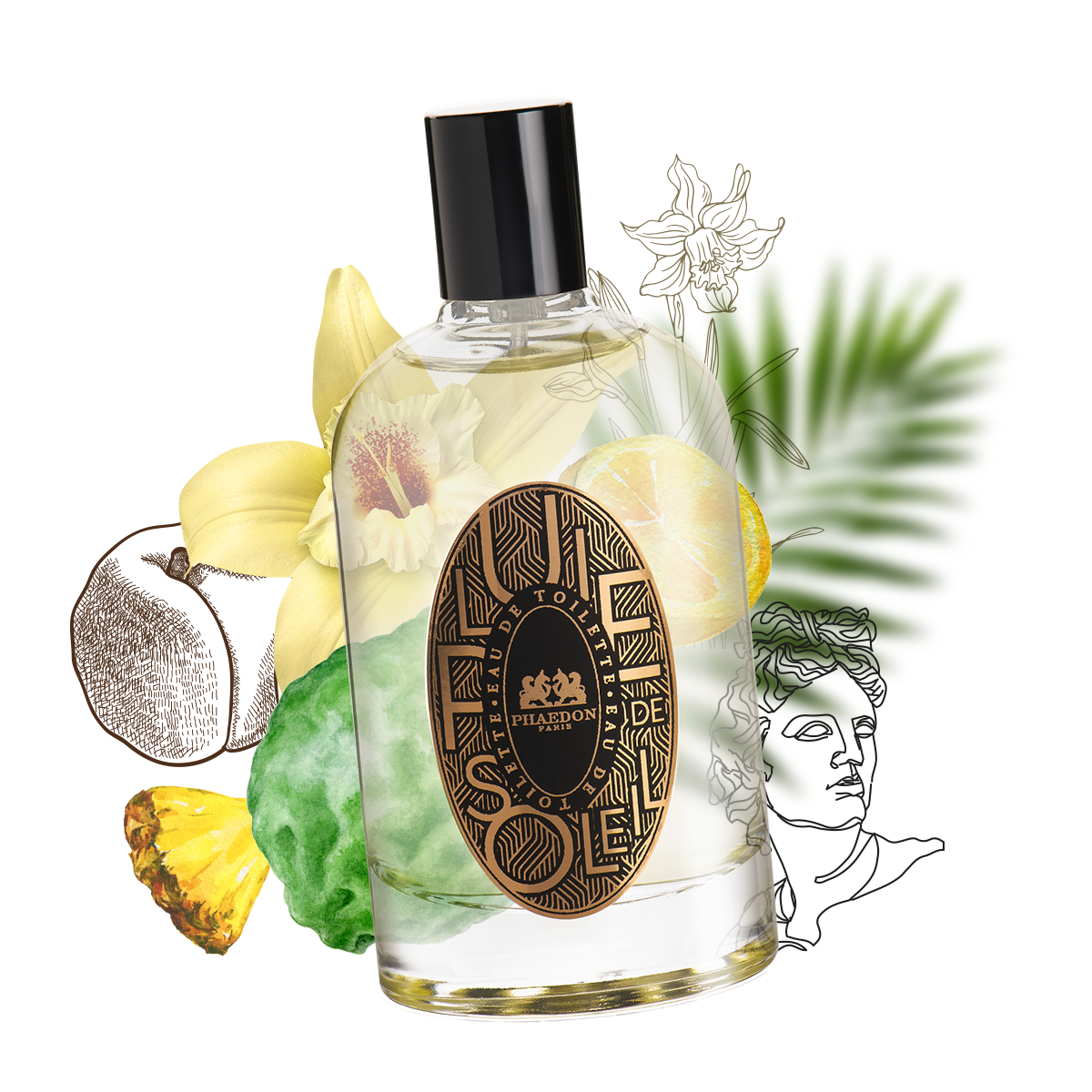 Pluie de soleil,
a fruity explosion
This fruity explosion is an ode to summer. After a fresh burst of lemon and bergamot, white peach, strawberry and pineapple ripen in the heart notes, taking on the delicate floral nuances of freesia. Sandalwood, cashmeran and a drop of vanilla add elegance and comfort to the musky base. As colorful and joyful as an open-air market in a Mediterranean town.
Albizia,
floral, amber, chypre...
Silk tree, Acacia from Constantinople, "Silk Flower" in Persian, "Night Sleeper" in Iran, Nemuroki, which means "Sleeping Tree" in Japan, the Albizia is an ornamental tree native to Asia. Its inflorescences are white-pink, pale pink or pinkish-red. Between May and July, they exhale a complex perfume of extreme delicacy. There is a hint of jasmine, reminiscences of ylang ylang, clove leaves, pink berries and a touch of wild strawberries. Perfumer Pierre GUILLAUME was given the mission by the House of PHAEDON to interpret the Albizia theme for their new feminine fragrance, describing the composition as follows: "A whiff of ambergris, in which the oak moss would have imprisoned the delicate scent of Albizia flowers beaten by the summer wind".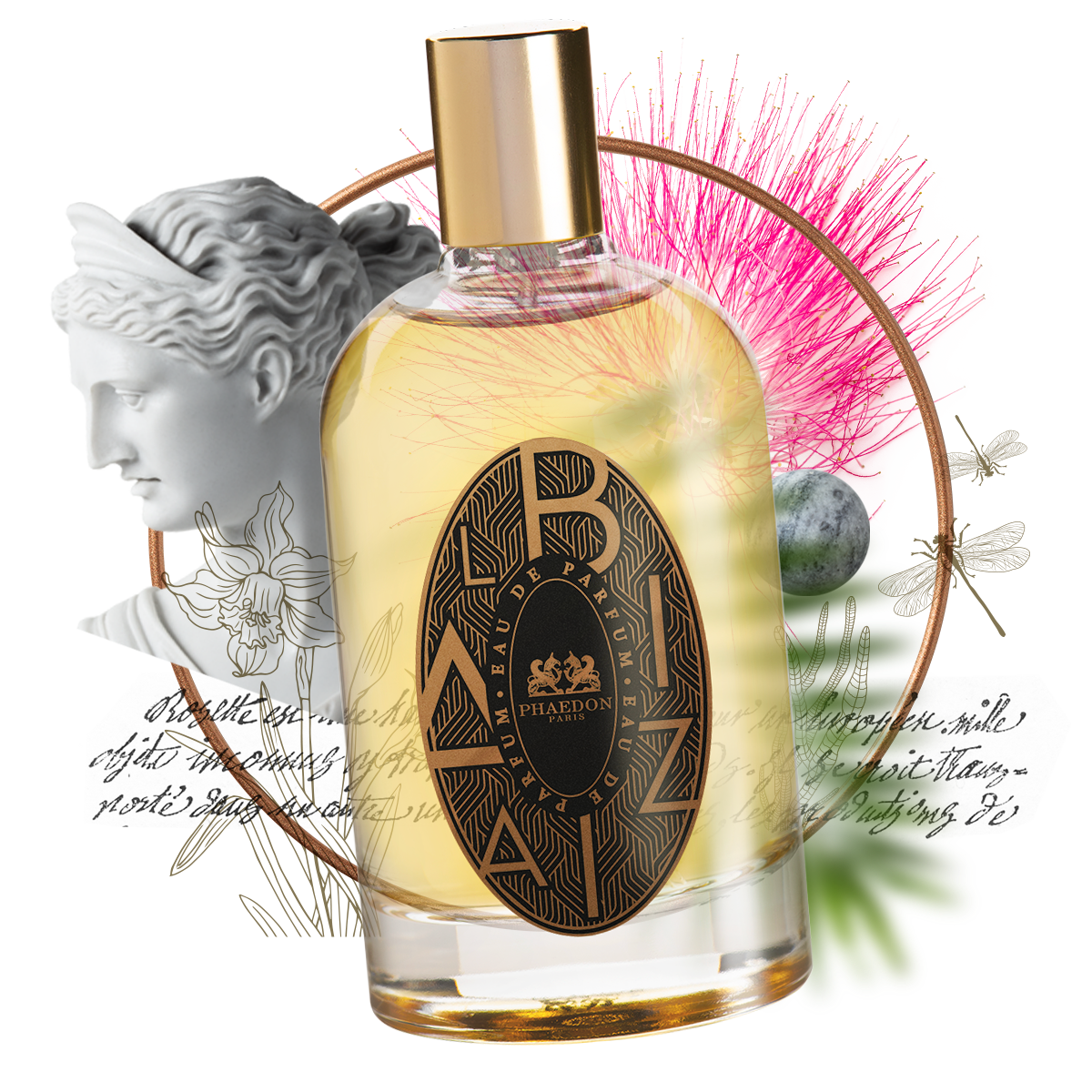 Are you hesitating? Treat yourself!