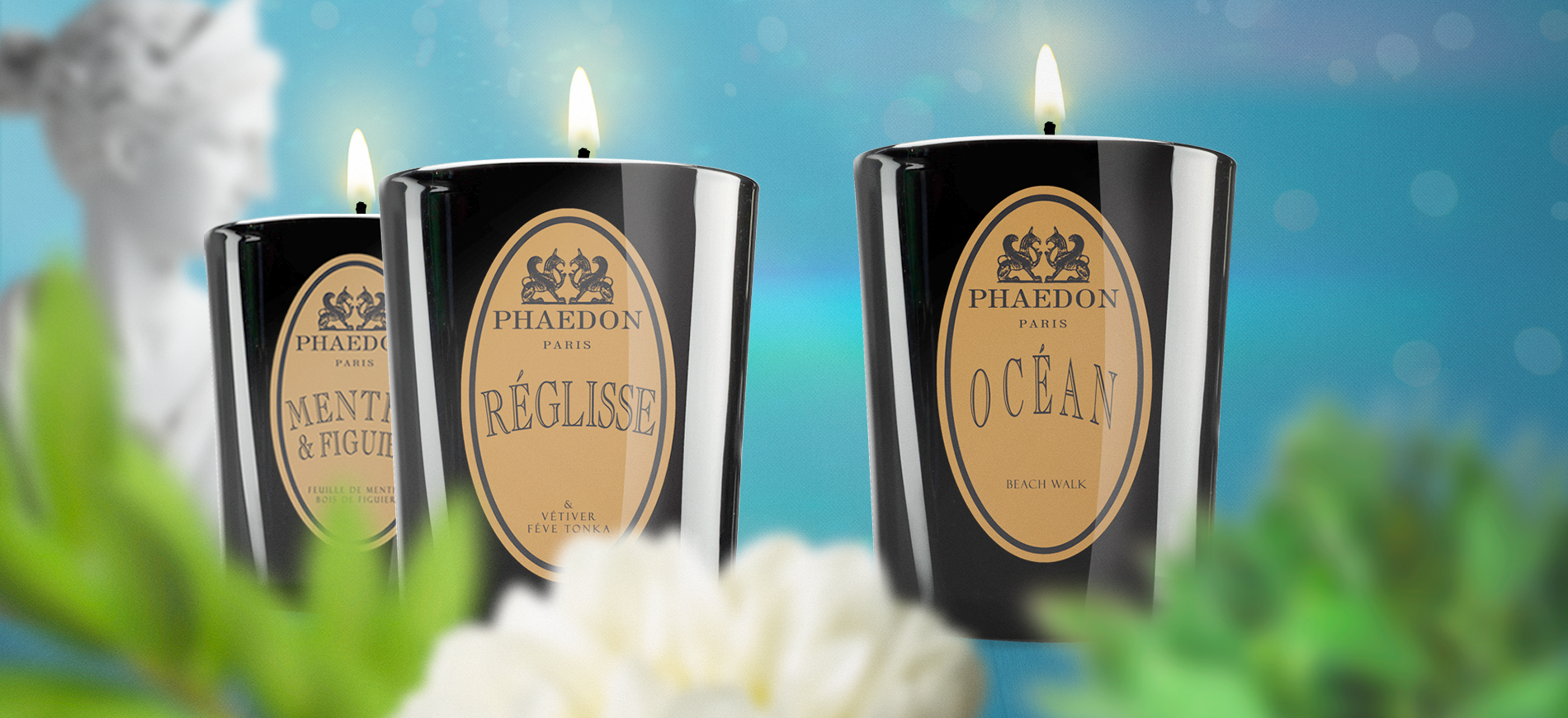 Phaedon Paris
Spring is coming with an air of renewal, discover our "Parisienne" candles - 190g!
"
Un mot aimable est comme un jour de printemps.
Proverbe Russe

Menthe & Figuier,
a fruity comfort...
A classic from Maison PHAEDON PARIS, "Menthe & Figuier" renews the genre by associating the solar, warm and fruity representation of the fig tree with the aromatic freshness of spearmint leaves. The contrast is striking and the harmony is addictive, proof that the simplest ideas are still the best…
The freshness of spearmint leaves combined with the fruity and comfortable scent of fig tree wood.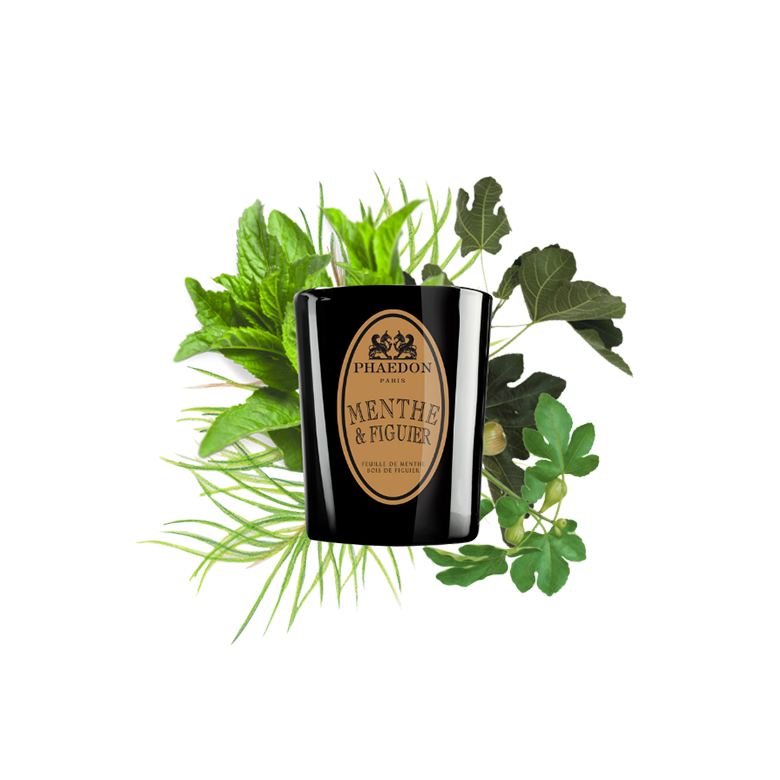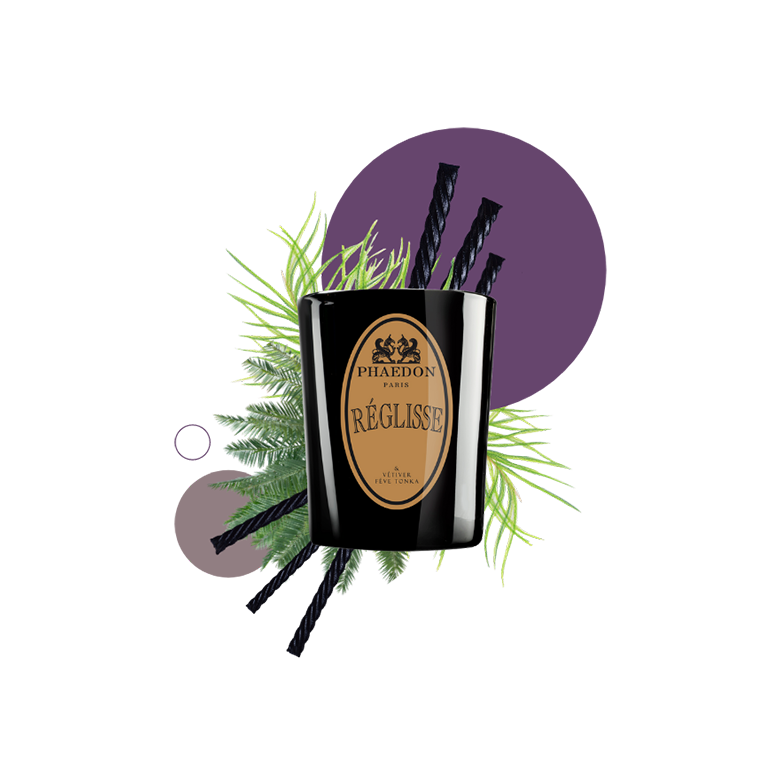 Réglisse,
a greedy warmth...
A "licorice wood" where the roots of vetiver are adorned with a feminine je-ne-sais-quoi. A no-sugar greedy scent that is both refreshing and warm. A balancing act chord giving a touch of fantasy in sophisticated interiors and some memories of childhood.
Facetious and woody… Liquorice, Vetiver, Tonka Bean. Diffusing and comfortable.
Océan,
a salty freshness...
A walk on an Atlantic beach… Who doesn't remember the crashing of the waves combined with the sweet smell of seaweed and salt-soaked sand, all carried by a light wind?
Jasmine, Salt Flower, Sandalwood.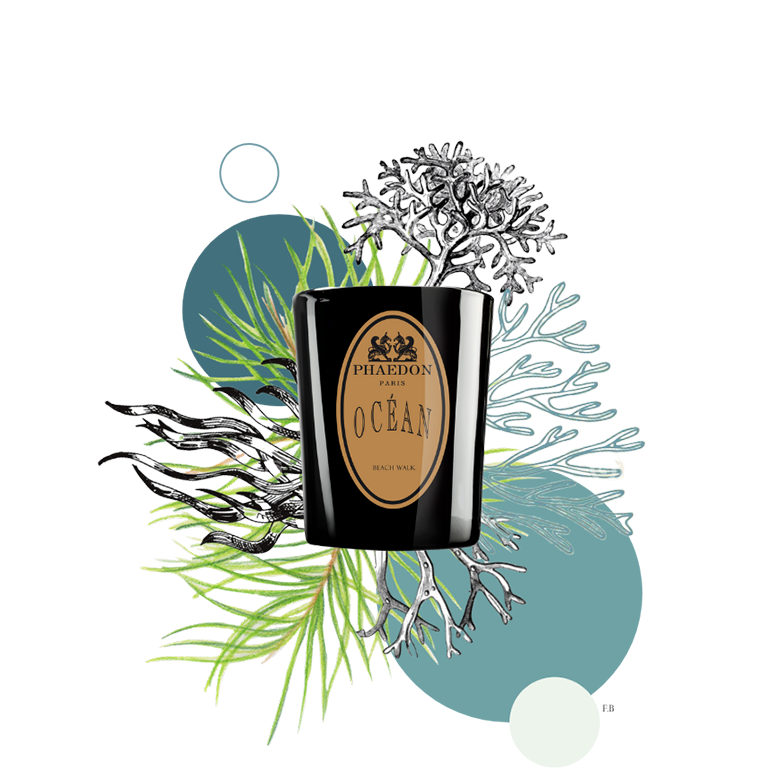 Spring in three variations according to Phaedon Paris!